Saturday August 29th, 2015
10:00 AM until 6:00 PM
Bonan Business Center
540 N Commercial St
Harrisburg, IL 62946

The 6th annual Burg Comics Con will take place on Saturday August 29, 2015 from 10 AM to 6 PM at the Bonan Business Center in Harrisburg, IL. Please start passing the word along to your friends and encourage them to become a fan of our page on Facebook to keep up with the latest news. Admission to the convention is FREE, but we are requesting a charitable donation to the 4Cs.
Featured Guest
Artist Brian Koschak
Artist and writer Brian Koschak will be the featured guest at Burg Comics Con 2015. Brian has worked on several Star Wars comics for Dark Horse among other projects. During the convention, Brian will be doing 9×12 inked full body sketches for $40 and head shots for $20.
Artists
Capybara Ink. will be returning for Burg Comics Con 2015. Capybara Ink is an artist offering commissions for art, stickers, and artist trading cards.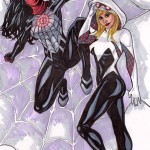 Local artist Monte Baldwin will return to Burg Comics Con 2015 and will be taking requests for sketches.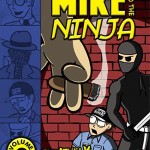 Artist Brian Rhodes will be bringing his webcomic Mike and the Ninja to Burg Comics Con 2015.
Nathan Bonner is an independent comic artist and publisher whose work includes the space fantasy series Indavo and detective noir series Shamus Stone. Nathan has been drawing robots and spaceships for most of his life. He's completely mad about space, spaceship design and robots of all sizes. Indavo is the physical representation of this obsession. Apart from plotting the downfall of the Universes, Film Noir is another interest which can be seen expressed in the series Shamus Stone. An amateur animator, several of his Indavo videos can be found on YouTube. He also enjoys ham.
Brad Moore of Brad Moore – Illustration Station will be attending Burg Comics Con 2015. Brad is an album/CD cover artist as well as a horror comic illustrator who has been published over 400 times worldwide. Brad represented the USA in 2006 at a European Painting exhibit held in Switzerland with H.R. Giger, the creator of the xenomorphs in the Alien movies.
Artist David Chandler will be attending Burg Comics Con 2015 for the first time this year. David recently did the cover art for a book you can pick up on Amazon.
Vendors & Groups
Burg Comics, your convention host, specializes in back-issue comics, Heroclix and other comic-related items. Blog available at https://www.burgcomics.com. eBay store available at https://stores.ebay.com/BurgComics. Feel free to email your want list to admin@burgcomics.com.
Oller's Odditties has supplied props monsters to most of the haunted attractions in western Kentucky. Our past attractions include Grim Halls, Circus of Chaos, Industrial Frightmare, Industrial Slaughterhouse, Scarecreepers , Morgan's Chainsaw Slaughterhouse and now with our newest attraction, the Apocalypse in Lacenter, Kentucky. Oller's Odditties hand makes all kinds of dark art for the haunted attraction industry. If you are in need of the weird, strange, and morbid let Oller's Odditties know.
NoeMan's Land specializes in graphic novels, collectibles, and model kits. We are authorized dealers for Sideshow Collectibles, Moebius Models, and many others. We discount all graphic novels by at least 20% and offer free shipping on domestic book orders of $35.00 or more. Our eBay store can be found at https://stores.ebay.com/NoeMans-Land and our soon to be up and running main website is available at https://www.noemansland.com.
C and D Toybox Treasures are collectors of action figures and vintage toys.
Here at Brainstorms Laboratory we strive to give the everyday creator an affordable way to make their creations come to light. From concept to creation we can take your idea and make it happen. As you can see by our page that would not include things like making a grain elevator or nuclear bomb, but it does include heroes and villains design, props, mold and casting, and cosplay costumes, custom figures, custom trophies and much more.
Infinity Comics buys and sells Comics, Action Figures, Game Cards, and much more.

The Nerdtastic Artistry of Wil Woods and Tyrine Carver. Art prints from Musetap Studios will be available for sale at the con.

Mommy, where does really awesome art come from?

Well you see honey, a few years ago, by that strange and completely unlikely twist of fate we will call "the internet", a directionless college student from San Diego and a handsome photographer from Metropolis got together and started drawing like mad. Thus, Musetap was born. They are made of the nerd Wil and his even nerdier girlfriend Tyrine pouring their obsession with art and pop culture onto paper every chance they get. Tyrine is the Californian. She likes sushi, super computers, beds that are as soft as bowling balls, and when people send her money.
Wil is from Illinois. He likes dinosaurs, retarded kittens, and peanut butter and chocolate ice cream. He has read Tyrine's "likes" section and decides he'll put "money" down as well because he figures … hey, what the heck. That was six years ago. Now they both live in Illinois with entirely too many computers and a retarded kitten who shares Tyrine's love of sushi.

Fuzz Wuzzie Hats crochets, sews, and creates. Fuzz Wuzzie Hats can make custom cuteness in all shapes, sizes, and imaginations.
Helock Comics is a small press comic book publisher from Southern Missouri. Originally created by a small group of friends in Campbell, MO during the early 90's, our first efforts at collaboration never fully came to fruition. Nearly two decades later, Jamie Hickson, editor to the stars, decided to round up his friends and give it another try. Our first comic debuted at Cape Girardeau Con in 2010. Since that time we have released eight books in a variety of genres, while our talent and ambition have grown. What does the future have in store for Helock Comics? No one can say for sure, but we feel compelled to buy shades… just in case.
Zulas Handmade Goodies will be setting up at Burg Comics Con 2015 for the first time this year with an assortment of handmade items including candy, aprons and more. Check the Etsy Store at https://www.etsy.com/shop/ZulasHandmadeGoodies.
Sheila Moore Collectibles will be returning to Burg Comics Con 2015. Sheila will be selling an assortment of comic-related toys as well as a lot of Star Wars items.
Thank you Southeastern Illinois College for sponsoring this years Burg Comics Con 2015.
Gaming
Pathfinder RPG and Adventure Card Game You can view all the details and pre-register for the Pathfinder events at https://warhorn.net/events/si-pfs/schedule/2015/08/29.
10:00 – Pathfinder Adventure Card Game S&S 0-1D: Salvage Operations: You've sailed away from a lengthy battle with a relentless brine dragon–a true terror of the deep–but other sailors in the Shackles have not been as lucky. A sharp-eyed sailor in the crow's nest has spotted flotsam ahead. It's slow going for sailing ships here: the beastie you defeated took advantage of a chain of islands and coral reefs as its hunting grounds. Now the waters are clear enough for you to look for the remains of sunken ships. This Scenario requires the Pathfinder Adventure Card Game: Skull & Shackles Base Set, including The Wormwood Mutiny Adventure Deck. If you have 5 or 6 players, the Pathfinder Adventure Card Game: Skull & Shackles Character Add-On Deck is also required.
10:00 – Pathfinder RPG 7-01: Between the Lines (levels 1-5): Rival explorers have beaten the Pathfinders to a valuable site in Katapesh, but fortunately most of the riches—including the obscure text the Society sought in the first place—have ended up in the capitol's extensive bazaars. What is at first a routine shopping trip spirals out of control as the PCs uncovers the writing's secret past—and secret messages.
02:00 – Pathfinder Adventure Card Game S&S 0-1E: Nature's Wrath: Days ago, Jemma Redclaw proclaimed herself captain of a merchantman vessel. After leading a mutiny on the ship you hired for a journey to Rahadoum, she seized command and sailed southward. Now she rules her ship with an iron fist… or more precisely, a mechanical hand! But she's not the only one with ideals and aspirations. On land, captains' councils and petty tyrants lay claim to isolated islands, but at sea, the Brinebrood Queen considers these waters her realm. The coral reef surrounding your ship has served as her latest spawning pool. This Scenario requires the Pathfinder Adventure Card Game: Skull & Shackles Base Set, including The Wormwood Mutiny Adventure Deck. If you have 5 or 6 players, the Pathfinder Adventure Card Game: Skull & Shackles Character Add-On Deck is also required.
02:00 – Pathfinder RPG: We Be Goblins Free! (level 4): After losing chieftain after chieftain, the Birdcruncher goblin tribe finally found competent leadership in its four goblin "heroes"—Reta Bigbad the fighter, Chuffy Lickwound the rogue, Poog the cleric of Zarongel, and Mogmurch the alchemist. But it turns out leading a tribe of goblins isn't much fun, and the newest Birdcruncher chieftains are bored. In order to cure their doldrums, the chieftains have issued a new demand—find them some adventure, or else! Eager to please their great chieftains, the Birdcruncher goblins frantically try to whip up all sorts of amusements, including goblin games, feats of skill, and a grand feast. But trouble arises in the midst of the goblins' feast for their mighty leaders—the goblins who went to harvest truffles for the feast got beat up by some stinky humans! Now the Birdcruncher chieftains find themselves getting more adventure than they bargained for as they venture to the Bestest Truffle Field to pick up the slack for their bumbling minions. Will the goblin heroes be able to make it to the field, find the treasured fungus, defeat the mean humans, and make it back to the tribe in time to enjoy their well-deserved feast?
Magic: The Gathering Schedule
12:00 – Legacy Constructed Tournament. This tournament is free to play in. The winner of the Magic Tournament will receive a $25 convention gift certificate. The runner-up will receive a $10 convention gift certificate. Please visit the Wizards of the Coast website to determine which cards are legal to play for the Legacy Constructed Tournament.
Heroclix Schedule
12:00 – Battle Royale events will begin and run continuously. The Battle Royale is free to play in. Bring a 300 point modern team. As soon as 4 players sign-up, a Battle Royale will begin. Partners will be randomly determined. While you are playing with a partner, your partner's figures are considered friendly characters. As soon as one team is eliminated, the remaining two players will continue the game until one team is eliminated. Prizes will be available for the winner of each Battle Royale, consisting of various components from the OP kits.
Costume Contest
The costume contest is returning to Burg Comics Con 2015. Categories for the costume contest will be Superhero – Children (Ages 0 to 13) and Superhero – Adult.
Costume Contest Rules:

Any prop, item or activity that presents the possibility of damage to the entrants, their costumes, the audience, or the facility is prohibited.
Good taste must be used in the creation and presentation of costumes. Gore, violence, nudity, profanity and other objectionable elements are prohibited. Burg Comics Con is a family oriented event so please use common sense in the selection of your costume.
Failure to abide by any of the costume contest rules may result in disqualification from the contest and possible removal from the convention site.
Most genres of costumes are welcome for the contest. However, to be eligible for prizes, your costume should be at least 25% hand-made and fit the super-hero/super-villain genre.
If you have any questions about costume contest rules, please contact Burg Comics at admin@burgcomics.com.

The winner of the Superhero -Adult category will receive a $75 gift certificate to spend at the convention. The winner of the Superhero – Children category will receive a $25 gift certificate to spend at the convention.
Charity Fundraiser
At Burg Comics Con 2015 we will be collecting donations for and holding a silent auction to raise funds for the 4Cs (Christian Community Compassion Center). Additional details will be made available. Additional information is available about 4Cs on their website, https://www.saline4c.org/.
There will also be a silent charity auction for the Saline County 4Cs beginning at 10:00 AM and running until 4:30 PM. If you would like to donate an item to the charity auction, please contact me at admin@burgcomics.com.
FREE COMICS
At Burg Comics Con 2015 we will be giving away free comic books. Everyone who comes through the door will be able to select 10 comics from around three to four thousand available comics. Additionally, if you bring in non-perishable food items or toiletries as a donation to the Saline County 4Cs, you are entitled to an additional 10 free comics. Also, for a $1 cash donation to the Saline County 4Cs you can take another 10 comics.
Convention Schedule
Schedule for August 29, 2015
10:00 AM – Doors Open
10:00 AM – Silent Charity Auction begins
10:00 AM – Pathfinder Adventure Card Game S&S 0-1D: Salvage Operations
10:00 AM – Pathfinder RPG 7-01: Between the Lines (levels 1-5)
10:00 AM – Heroclix Battle Royale begins
12:00 PM – Magic: The Gathering Legacy Tournament begins
02:00 PM – Children Costume Contest Check-in
02:00 PM – Children Costume Contest Parade
02:00 PM – Pathfinder RPG: We Be Goblins Free! (level 4)
02:00 PM – Pathfinder Adventure Card Game S&S 0-1E: Nature's Wrath
02:30 PM – Children Costume Contest Winners announced
03:00 PM – Adult Costume Contest Check-in
03:20 PM – Adult Costume Contest Check-in
03:30 PM – Adult Costume Contest Winners announced
04:30 PM – Silent Charity Auction ends
06:00 PM – Burg Comics Con 2014 ends