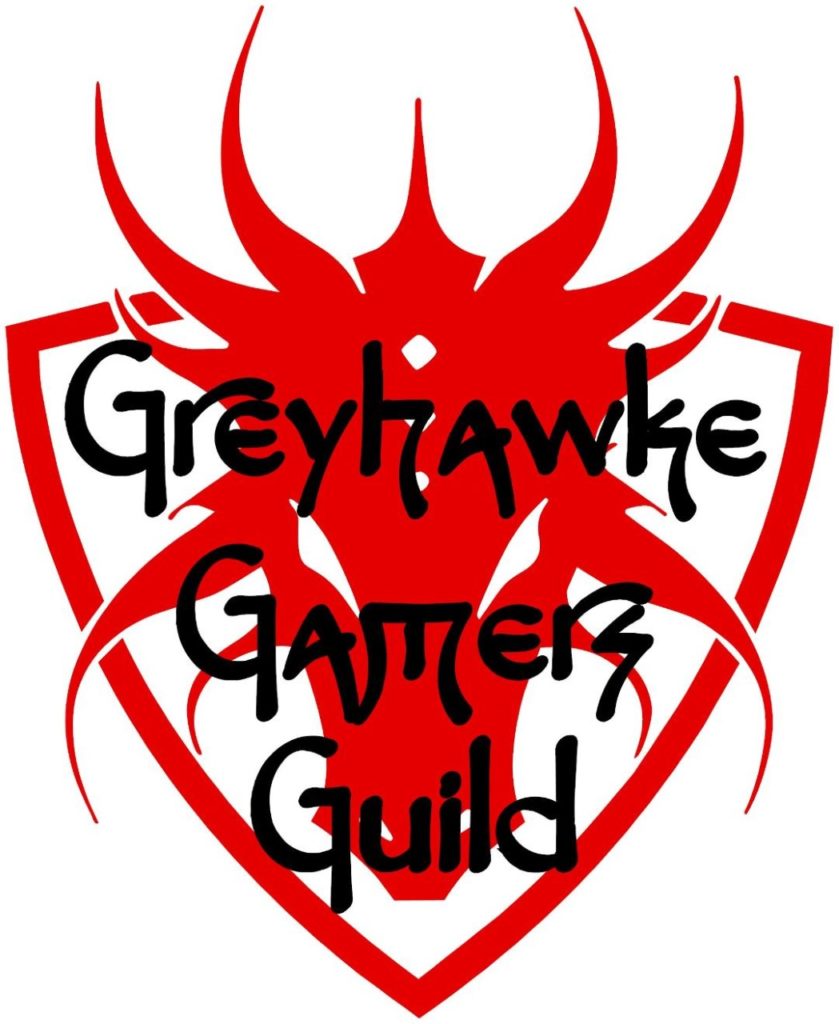 Tentative Gaming Schedule as of 9/4/2021:
10am-12pm Dune: Imperium 1-4 Players  60-120 Min  Ages 14+    Ran by Mickey Smith
You start with a unique leader card, as well as deck identical to those of your opponents. As you acquire cards and build your deck, your choices will define your strengths and weaknesses. Cards allow you to send your Agents to certain spaces on the game board, so how your deck evolves affects your strategy. You might become more powerful militarily, able to deploy more troops than your opponents. Or you might acquire cards that give you an edge with the four political factions represented in the game: the Emperor, the Spacing Guild, the Bene Gesserit, and the Fremen. Unlike many deck-building games, you don't play your entire hand in one turn. Instead, you draw a hand of cards at the start of every round and alternate with other players, taking one Agent turn at a time (playing one card to send one of your Agents to the game board). When it's your turn and you have no more Agents to place, you'll take a Reveal turn, revealing the rest of your cards, which will provide Persuasion and Swords. Persuasion is used to acquire more cards, and Swords help your troops fight for the current round's rewards as shown on the revealed Conflict card.
12pm-2pm Catan 3-4 Players 60-120 Min Ages 10+ Ran by Chris Eddings
In CATAN (formerly The Settlers of Catan), players try to be the dominant force on the island of Catan by building settlements, cities, and roads. On each turn dice are rolled to determine what resources the island produces. Players build by spending resources (sheep, wheat, wood, brick and ore) that are depicted by these resource cards; each land type, with the exception of the unproductive desert, produces a specific resource: hills produce brick, forests produce wood, mountains produce ore, fields produce wheat, and pastures produce sheep. Points are accumulated by building settlements and cities, having the longest road and the largest army (from some of the development cards), and gathering certain development cards that simply award victory points. When a player has gathered 10 points (some of which may be held in secret), he announces his total and claims the win.
2pm-3pm Res Arcana 2-4 Players 20-60 Min Ages 12+ Ran by Mickey Smith
In it, Life, Death, Elan, Calm, and Gold are the essences that fuel the art of magic. Choose your mage, gather essences, craft unique artifacts, and use them to summon dragons, conquer places of power, and achieve victory! A game typically lasts 4-6 rounds. In each round, players do these steps:
Collect essences: performs any Collect abilities, and may take essences from components.
Do actions, 1 per turn, clockwise from the First Player: place an artifact, claim a monument or Place of Power, discard a card for 1 Gold or any 2 other essences, use a power on a straightened component, or pass: exchange magic items and draw 1 card. Play continues until all players have passed.
Pass procedure: If you are first to pass, take the First Player token, swap your magic item for a different magic item, draw 1 card.
Check victory points (10+ VPs). If no one has won: straighten all turned components, and begin the next round.
3:00pm- 4:30pm DC Comics Deck-Building Game: Forever Evil 2-5 Players 45-75 Min Ages 14+ Ran by Chris Eddings
It's fun to be bad! In the DC Comics Deck-Building Game: Forever Evil, players finally get to play the game as some of the most infamous Super-Villains in the DC Universe! With a name like Forever Evil, you can expect to find new and more dangerous Attacks, rugged Defenses and a number of nefarious ways to mess with your opponents. Card destruction is rampant in the set! Like every good Villain knows, henchmen you leave behind don't count toward the bottom line. If you're tired of ending the game with Starter cards still in your deck, then this is the set for you!
4:30pm-5pm Kingdomino 2-4 Players 15 Min Ages 8+ Ran by Carolyn Smith
In Kingdomino, you are a lord seeking new lands in which to expand your kingdom. You must explore all the lands, including wheat fields, lakes, and mountains, in order to spot the best plots, while competing with other lords to acquire them first. The game uses tiles with two sections, similar to Dominoes. Each turn, each player will select a new domino to connect to their existing kingdom, making sure at least one of its sides connects to a matching terrain type already in play. The order of who picks first depends on which tile was previously chosen, with better tiles forcing players to pick later in the next round. The game ends when each player has completed a 5×5 grid (or failed to do so), and points are counted based on number of connecting tiles and valuable crown symbols.